Ghosts n' Goblins
Here's a hand painted piece i did based on one of my fave Videogames "Ghosts n' Goblins". I have spent many hours tryng to master this game on my nes, and i still can't get much further than the 3rd level. It will Haunt me FOREVERRRRRRR......
The 3 piece set is of the main character Knight Arthur in his 3 stages of health.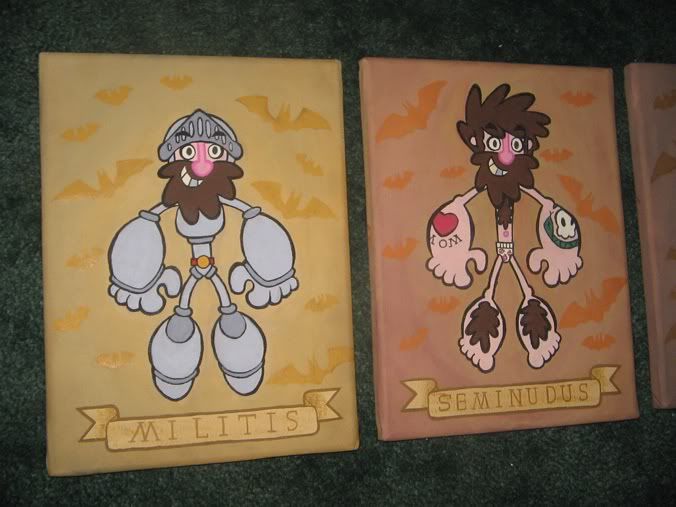 The Original Flash reference art.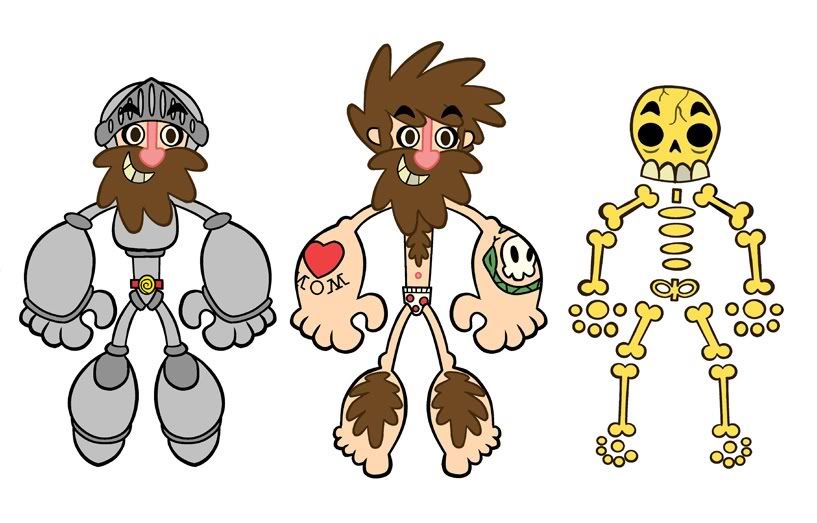 Thanks for the comments on my last post. Since Mister Sun has decided to pop his head out, my hay fever has been going chicken oriental!! On the upside though it's rare for us Brits to be actually able to get a tan in England, this been a nation mostly known for been overcast at the best of times. :)
To answer the question from Jason in the comments from my last post, i simply scan the pencil sketch into Photoshop, then ink/trace the image in a mix of Illustrator and Flash. Nothing special! :)