Newport mash up!
last weekend i returned to newport for a drawing mashup with my old pal
Dave Surman
from the UWCN videogame design course!
It was great fun catching up with old mates, plus the event had a live burlesque show which was quite spectacular!!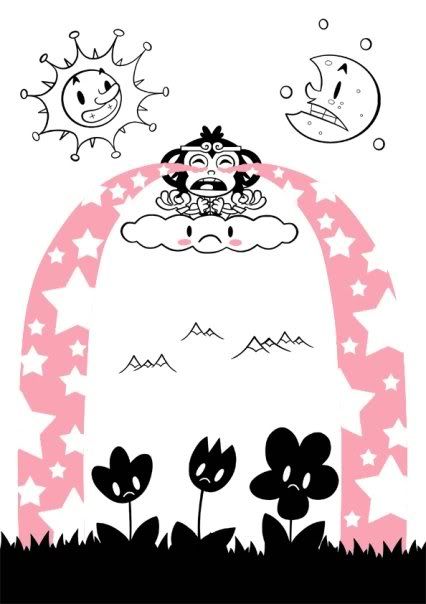 Digital version of the piece i did live for the event which i call "The Crying Monkey King".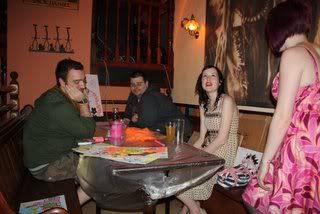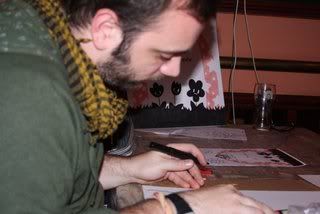 Photos taken by Alison Oddy
And something unrelated!: