Transformers Vs North Korea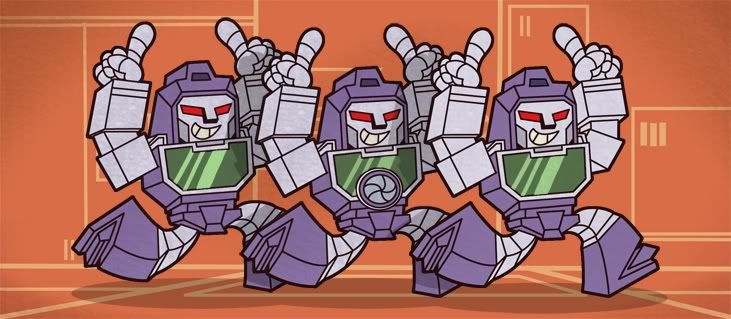 Behold one of my fave Transformers as a child, the much underused "Reflector". Three decepticons that function as one and turn into a spy camera. He kinda vanished after the first season, though is seen as a background character in the movie. I kinda want him to turn up in the new series, but i'm guessing thats not likely.
Anyway last Tuesday, my brother Phil and i came across a cheap anime dvd in the pound store called "Solar Adventure". Animation wise and story wise, not much to report. But on closer inspection a few interesting things became apparent about this film.
1) This film was made in South Korea.
2) The bad guys were North Koreans.
3) The Main super weapon/cannon was a ripoff of the original Daiclone "Reflector" toy.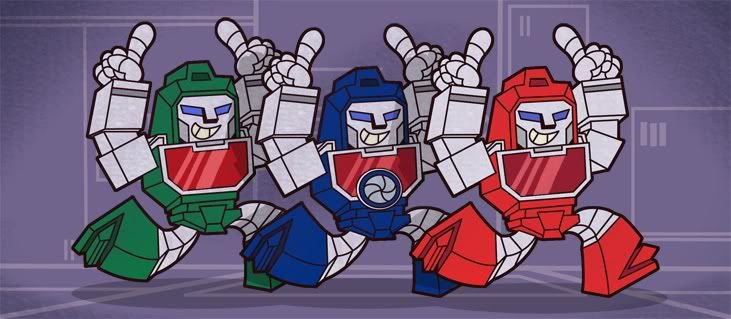 Reflector In original Daiclone Colours.
I asked around on a few boards, and yes, "Solar adventure" is a fantastic piece of South Korean propaganda animation. Apparently Walmart removed the dvd and vhs from its store in the states a few years ago after learning about the content of the film. My local pound store isn't quite so enlightened.
In other news, I've set up the Toei/Doga fanboy blog, I'm just getting some more stuff to post on it first, before making my first post.
Portfolio site still up soon, still having html probs!
And I'm still job hunting..............nightmare!!
Other than that, not much to report.